Who We Are


The Cooperative Climate Futures Project is put together by a team of friends, comrades, and organizers. As an eleven person collective, our research expertise and work history varies widely, but we find connection through our commitment to creating a decolonial, ecocentric, and equitable sustainable future. We seek to build connections between organizations internationally in pursuit of linking and building a strong, robust, and resilient decolonial future network.

Should you or your organization need research, organizing, or consulting assistance in any capacity, please reach out directly.


Co-op Member Bios


Jocelyn Germany (she/her) earned her M.S in Environmental Policy and Sustainability Management from The New School. During her time in graduate school Jocelyn has dedicated her research to bridging the intersections between environmental justice and anthropology. Her capstone research was centered on the lack of black visibility in environmental spaces and higher education. Her work is centered on the social, political and economic liberation for BIPOC people. Email: germj748@newschool.edu

Kaija Xiao (she/they)
is a trans and queer farmer pursuing projects in community agriculture, Indigenous food forest management, queer food, cooperatives, and communes. She is passionate about building climate resilience through communal care and abundance for her BIPOC trans and queer community in NYC. Her work finds connection through principles of horizontalism, self-determination, queer ecology, and anti-capitalism.
Email: kaija@newschool.edu
Website: kaijajx.com
Christian Tandanzo (he/him)
is a queer person of color, organizer, artist, and visionary. His work and advocacy focus on the intersections of climate & environmental justice, food sovereignty, community building, cooperative entrepreneurship, and decolonization. He leverages his privileges to meaningfully support and uplift the work of grassroots communities, groups, and organizers.
Email:
christian.tandazo@gmail.com
Linkedin:
linkedin.com/in/christiantandazo/
Dawa Yangi Sherpa (she/her) is of Sherpa ethnicity, an ethnic minority in Nepal, indigenous group native to the most mountainous regions of the Himalayas. She graduated with a Bachelor's degree in Biology and is currently working as an assistant at Earthjustice. Her primary interest is to work on water issues through the lens of environmental injustice to address corporate accountability, international treaties (legal frameworks and impact assessments), anti-dams advocacy, Glacial Lake Outbursts Floods in the Himalayas due to Climate Change, and transboundary water conflicts. She is currently completing her Master's in Environmental Policy and Sustainability Management at the New School.


Laura Langner (she/her) is a born and raised New Yorker passionate about connecting kids and adults in the city back to land and food. She teaches urban farming, food justice and climate justice, working to foster a sense of environmental and social responsibility amongst nyc youth. She is particularly interested in increasing local food systems and food access, food sovereignty, agroecology, environmental justice, climate justice, land reparations, decolonization, and black and indigenous liberation. Currently, she is pursuing her Master's Degree in Environmental Policy and Sustainability Management at The New School.
Email: lauraalangner@gmail.com



Moja Robinson (he/him)
is an artist from South Central Los Angeles with a dual relationship with environmental justice and multimedia design. His focus is on branding, social change, and the behaviors that hint at the ideology of prioritizing change instead of dollars. His current work is themed around environmental inequity, systematic injustice, and solutions for these issues during the Capitalocene Post-Obama era.
Website: https://www.mojarobinson.com
Email: mojarobinson@gmail.com
Instagram: @mojarobinson
Anastasia Standrik (she/her)
was born and raised in Moscow and moved to New York to pursue work as an actor. Taking a career leap to follow and deepen her commitment to climate justice and organizing, she completed a graduate degree in Environmental Policy and Sustainability Management at The New School. Her work is rooted in anti-oppression and environmental justice and her research has focused on land and energy justice.
Email: anastasia.standrik@gmail.com
Instagram: @standrik
Saloni Naishad Shah (she/her)
born and raised in India, is an architect, researcher, and designer. She works intensively on forest governance, ecosystem services and land-use policy. She graduated with MS in Data Visualization from Parsons School of Design and aims to use her skills in data visualization to bridge the gap of information between policymakers, scientists, and laypeople.
Website: http://salonishah.co/
Email: salonieshah@gmail.com
Instagram: @salonieshah
Génesis Abreu (they/them) i
s a genderqueer person of color with Mayan and Nahuat Pipil indigenous roots and Salvadoran and Dominican ancestry. They were born and raised in Inwood and Washington Heights and still reside in this environmental (in)justice neighborhood in NYC. Génesis is a community organizer, educator, and researcher whose work is rooted in the intersection of racial, gender, environmental, climate, and language justice.
Email: genabreu@gmail.com
Instagram: @genabreu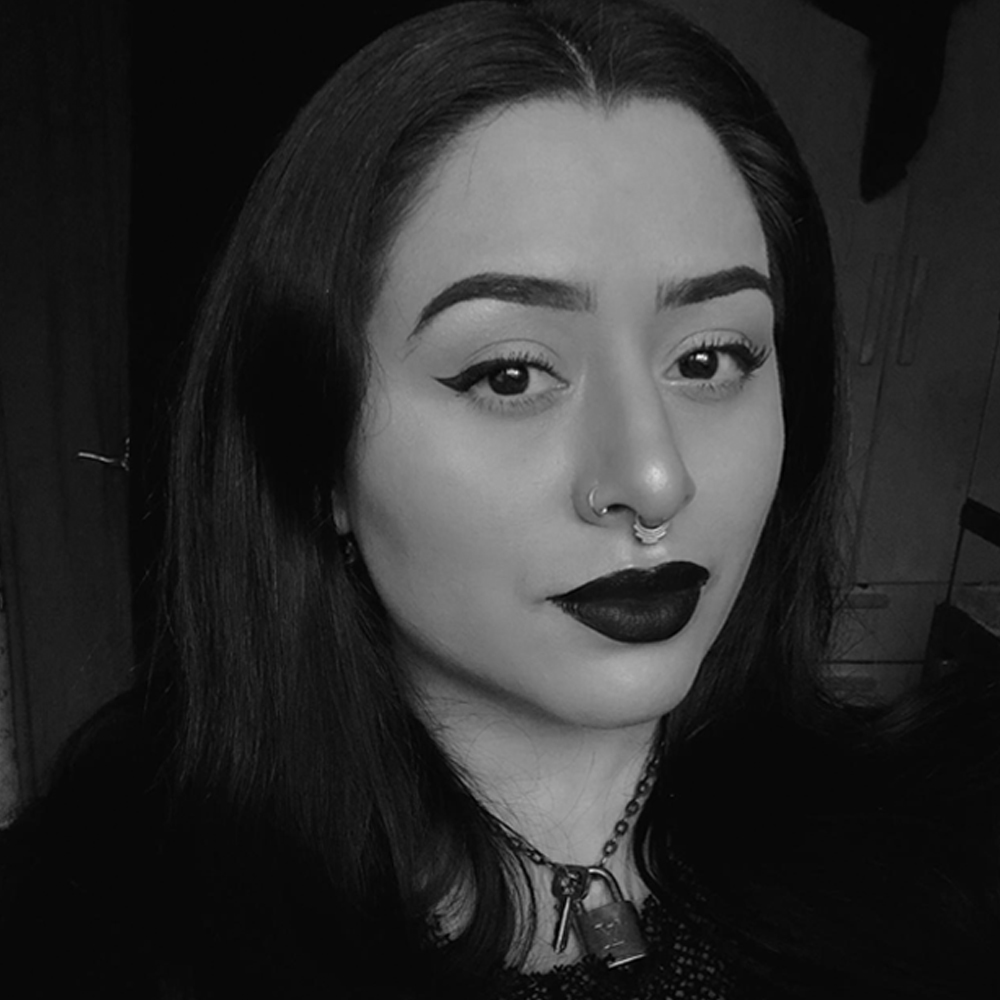 Andrea Torres (she/they) is a queer individual whose ancestry is of the Indigenous peoples of Colombia. In 2017 she graduated from SUNY Purchase with a BA in political science and minor in sociology. Her focus has been on environmental justice and its related health implications, with a more recent focus on food and land sovereignty for Indigenous people. In May 2020 she graduated with a Master of Science in Environmental Policy and Sustainability Management from The New School, with a focus on food sovereignty, food justice, and decolonization. More recently she researched how the health needs of the Indigenous diaspora from South America, Central America & the Caribbean in NYC can be addressed by community organizations, health centers, and legal organizations.

Nicole Karsch (she/her)
coming soon